to
Fred's Yaroze Home Page!
1st revision of these pages: 4th July 1998.

** Click here for the Download Zone **
(PAL/NTSC/Famegame versions of P2B)

Wow! I've got another website!
Just this title page & the game here, folks.
For other stuff, you want to be at the real FISHnet homepage

It's here: "Pushy 2B"
The box-pushing puzzly spectacular has, at last, made it onto the playstation!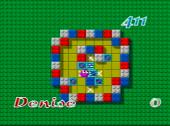 (click for a bigger screenshot)
Note that, unlike many Yaroze releases, this is a complete game, not an experimental piece of demo code. Consequently it's not as impressive as some stuff that's out there, but is more playable!
Since Pushy is intended as a "kids game", some yaroze owners may find the first batch of levels a tad boring. Hence the screenshot contains a shortcut to level 27 (out of 50).
Release 4 (29th Aug '98) - Now with extra graphic sets and lack of interlace.

Any comments, suggestions, whatever: Send 'em to rfredw@argonet.co.uk
Cheers!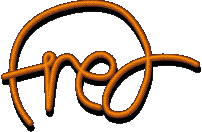 Boring legal gubbins:-
These pages are © R E Williams, aka "Fred", aka "FISHnet software" 1998.
Any resemblance between views expressed by me, and the views of Argonet, Big Red Software, Eidos Plc, or Sony Computer Entertainment are a bit of a spooky coincidence, really.