Last updated by Jon on 27 Jun 2001 @ 22:55
Hello fellow Net Yaroze members! As you can well tell this is the page about my Sony PlayStation Yaroze. Unlike most of the current members, I purchased this little black box way back in August 1998. I ordered the machine directly from Sony Computer Entertainment Europe for the sole reason of playing games written by other people like yourselves. Another reason was it had dropped from the rather expensive £550 to a much more palatable £350, which was about the same as what I had paid for a regular grey PlayStation when they were launched in the UK, so it seemed like a good idea.
I had no hope of programming anything in C/C++ and to this day still have no real idea how to write a single line of Net Yaroze executable code..... However, as I have a renewed interest in the system, who knows, I might be able to pop up a few demo's in the near future, but don't take my word for it!
Here is a big picture of the system (unfortunately not as cool as the blue developer debug ones):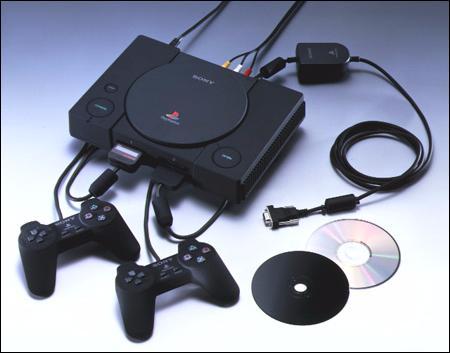 The pack as was sold by SCEE included:
1 x PlayStation Net Yaroze (of course!!)
1 x PlayStation Net Yaroze Boot CD
1 x IBM AT/AT Compatible/NEC PC 98 software CD-Rom
1 x Yaroze Access Dongle/Card
1 x Composite A/V Cable
1 x PlayStation Net Yaroze to PC Serial Cable
1 x Power Cable
2 x Joy pads
In addition, one could get a Net Yaroze version of CodeWarrior by Metrowerks and this is the only way to be able to develop for PlayStation Net Yaroze if one had an Apple Mac. However, its IDE environment for Windows/Mac was much friendlier than the command line tools supplied by Sony and therefore highly recommended.